BlackBerry OS Distribution - July 2012
~ 2 min read. Published 28 Jul 2012
BlackBerry is quickly loosing its market share. Besides that it is failing to innovate, which is actually mostly the reason it is loosing its once lion market share so fast to Android, iOS and even to Windows Phone 7. Let's check out how the OS distribution changed since January 2012. Here's the post about [link id='637' text='BlackBerry OS distribution in January 2012']
And here's the BlackBerry OS distribution in January 2012.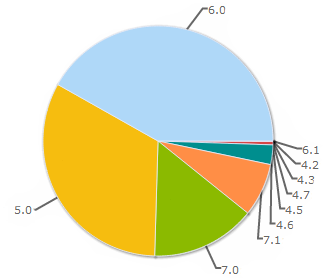 *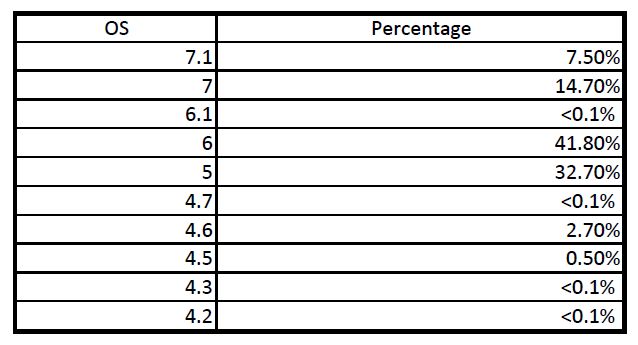 ***Note: This is not an official information or official numbers. These is a sample from one of the apps that run on BlackBerry and  have enough users so that it is statistically significant.
It is interesting to see that there is almost no change (well, no surprise here there were not many changes/upgrades in the realm of BlackBerry). It is interesting to see though that the 7.0 OS's pie has slightly increased, surprisingly cutting the 5.0 OS's pie. Or maybe actually it is not at all surprising. The 5.0 people have upgraded to 7.0 devices while 6.0 people did not bother (or could not) upgrade their OS to 7.0.
Here are the charts side by side:
| | |
| --- | --- |
| | |
| July 2012 | January 2012 |
Let me know in the comments what you think!