iOS vs. Android vs. BlackBerry vs. Windows Phones
~ 1 min read. Published 18 Jan 2012
Here's the chart of smartphones market share according to market research firm NPD
Quite interesting trend can be seen by the end of the year with huge spike in iOS sales. This of course can be attributed to the iPhone 4S and the holiday season. Apple products are still considered luxury and make great gifts as opposed to say Android which is considered more of a necessity.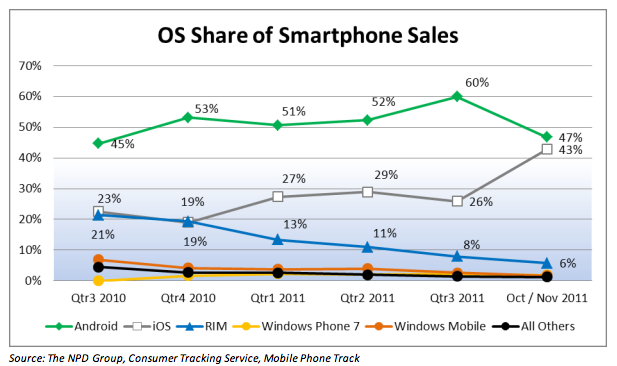 UPDATE:
Additional source (showing the same trend though) from Nielsen
***Note the shift in timeline. Otherwise the graphs correlate.